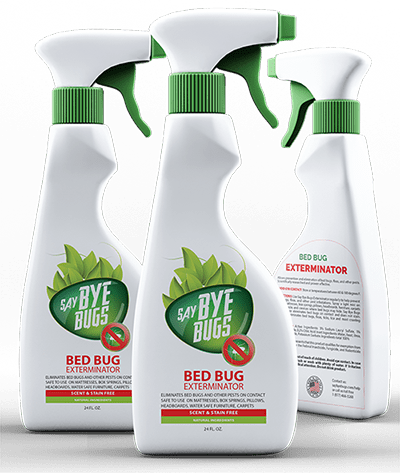 Are you looking for a simple to use solution you can trust is safe and which can help you save BIG? Then keep reading because we will show you how you can use our bed bug eradication spray to get rid of bed bugs!
Any good relationship starts with trust.
We want to earn your trust, and to do that we'll be 100% honest and open with you.
We ultimately hate bed bugs just as much (if not more!) as you do. Our only priority is to help you get rid of bed bugs, so first we have to tell you that if you have an EXTREME bed bug problem then getting an exterminator might be a wise choice.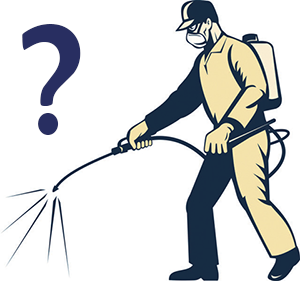 It's pretty simple to see if you need professional help: if you found hundreds of bed bugs in multiple rooms and are getting bitten dozens of times a night you probably need a whole team to come and take radical steps to save your home.

But don't get us wrong, our product is University tested and proven to work, so you COULD and CAN use it to destroy even the most severe infestations. It's just that at some extreme point it's probably better to get a professional to handle the situation.
However if your infestation is not yet an extreme one that's GOOD NEWS because then there's still time for us to help you get rid of bed bugs in an easy to follow process that works overnight.
If you aren't sure if we're right for you simply read over the following questions:
30 seconds to uncover if our product can help you:
- Do you see bed bugs here and there either through night or during the day?
- Do you get one or more red, sometimes itchy, bites?
- Have you found dark or bloody stains on your mattress or your linen?
- Did you find a nest or a couple bed bug nests either on your furniture or on your mattress?
- Do you live in an urban area and you've heard your neighbours have bed bugs or if there are reports of bed bugs in your city?
If you answered YES to any of these then this page will be the most important one you'll ever read. Because believe it or not, it IS possible to get rid of bed bugs without breaking the bank or worrying you're poisoning your home or putting your children or your pets in any kind of risk.
And most importantly – you can do it FAST (overnight or in a matter of days for bigger infestations) and all by yourself. This University researched and proven to work solution is completely deadly to bed bugs and DESTROYS them on contact without toxic ingredients or damaging your linen, clothes or furniture.
In short, we've developed the "perfect" bed bug destroyer and now it's your chance to uncover its power and bring you the ease of mind you've been searching for.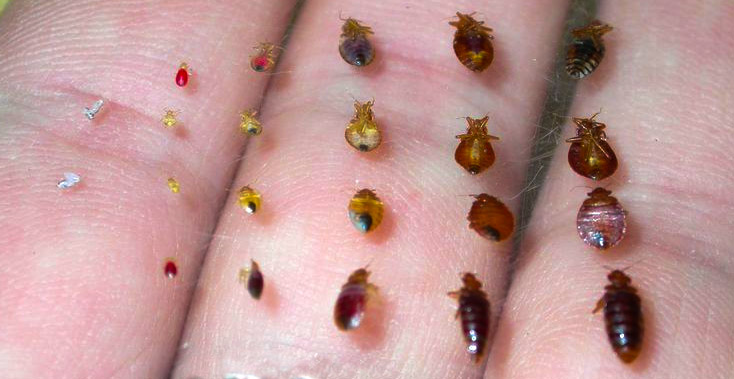 See these scary critters here? When mature each of them can lay up to 500 eggs!
But how and where do bed bugs even come to your home?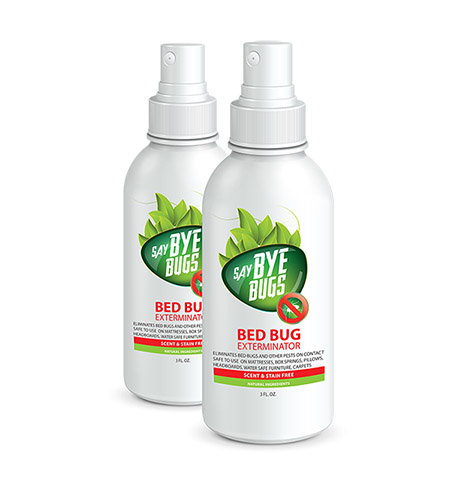 There's a myth circulating. And it's not true at all! The myth that hurts and helps spread bed bugs is only the dirty or "poor" homes get them. The truth couldn't be further from reality.
Bed bugs don't discriminate and are often found in the cleanest of homes. It's so easy to spread bed bugs to ALL and any environments.
Bed bugs are masters of hitching a ride from one person or one place to another. Bed bugs have developed ways to quickly spread from one bedroom to another.
From an infested home a bed bug will climb on that unfortunate person's clothes and climb down to the seat on a bus or a chair at the movies.
Since most of us are using taxis, going to the movies, sitting on the subway, buying used furniture, sleeping over in motels or hotels all of this makes it very easy for bed bugs to be introduced to a new home.
Sometimes one of your neighbours will get them and a bed bug will find its way to your home. Bed bugs are incredibe at spreading from one home to another.
So even if you don't have them yet it's imperative you get the protection and make sure that if they ever come you're ready and well prepared.


Proven to work
University tested and shown to eradicate bed bugs.
Pet & Child Safe
SayByeBugs is pet safe and is not toxic to non-target species.
Highly Effective
An effective bed bug destroyer that works in seconds.
NO Stains
Since it's water based it doesn't leave stains.
Think about all the places a bed bug can hide – SCARY!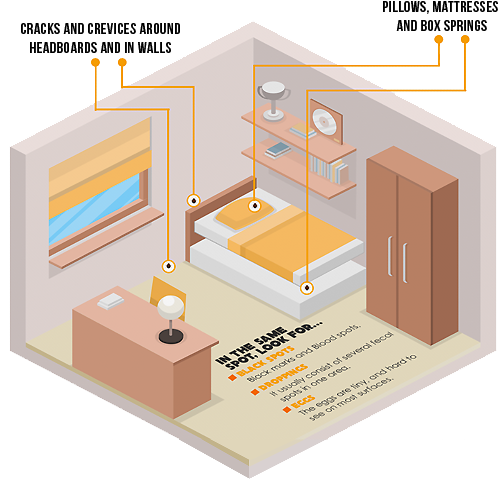 Bed bugs are tiny! Only about the thickness of a quarter or 0.1 to 0.2 inches. We got reports of customers finding them behind picture frames on the walls!
Potentially infested areas include:
- pillows and mattresses
- box springs, bed frames, head boards, bed rails
- closets, carpeting, furniture, purses, briefcases, luggage
- and all cracks and crevices where a bed bug may hide (electrical outlets, light switches etc)
To top it all off a bed bug can live up to a YEAR without feeding. This means you might have them and not even know it.
Did you also know that one out of 3 people don't have a reaction to bed bug bites at all? A bite might therefore be almost completely invisible ranging to small red bumps or big swollen welts.
WARNING: Why shouldn't you use a store bought pesticide?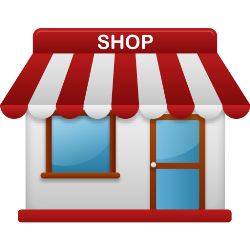 Many of these pesticides you can find in stores are general insecticides, meaning they are not specifically for bed bugs, and as such can be harmful to non-target species including household pets.
Many of these pesticides contain Pyrethroids and Pyrethins. Not only are certain species of bed bug immune to these chemicals, they're also potentially dangerous to both humans and domestic pets.
The reason our product is different from other solutions is because it uses a safe active ingredient to efficiently stop bed bug infestations.
Our ingredient list: Active Ingredients: 3% Sodium Lauryl Sulfate, 1% Sodium Chloride, 0.2% Citric Acid. Inert Ingredients: Water, Yeast, Urea, Sodium Benzoate, Potassium Sorbate. Ingredients total 100%.
But how does it work? Check VIDEO proof here
It works by destroying bed bugs in all stages of development and it thus disturbs their mating cycle which makes it extremely effective when fighting an infestation.
It destroys bed bugs on contact in seconds! You can see it in action filmed by one of our happy customers here:
"Hello! My name is Kari and in this video you can witness how amazing the product SayByeBugs truly is. My mother in law moved in with us last October due to memory issues and her living situation was pretty bad. By pretty bad I mean roaches and mice. Bed bugs didn't even cross our mind on being a potential issue. We thought we were being vigilant by not allowing her to bring anything into our house for fear of ending up with roaches or mice. Somehow, a flat bed sheet from her house made it into her room in our house. I did so much research online once we found out what was going on. I came across a review and video of SayByeBugs and was convinced it was worth a shot before I lose tons of money on an exterminator. We are highly satisfied with how quickly SayByeBugs works to eliminate the bed bugs. We will be ordering more soon just to keep it on hand so we never have an issue again! Thank you! I truly hope this video and review helps others currently fighting the fight against bed bugs because it works!

Thank you,"

Kari R.
Valued SayByeBugs Customer
When you order our products you will also get a free booklet that will guide you by the hand on how to get rid of bed bugs using our special "bed bug attack plan".
Nothing is left to chance and we will never leave you in the dark! All you need to do is spray a light mist of SayByeBugs anywhere bed bugs might be hiding and let it do its magic.
You will have us standing in your corner gently guiding you from start to finish, from opening our discreet box to applying our safe spray and to your next worry free sleep.
Our customers have called it magical and we humbly agree! Something that's also a little magical is just how little risk it is for you to try us out. UNLIKE some of our competitors and definitely NOT like most of them we offer an unconditional 90 day 100% money back satisfaction.
See, we are so confident in the power of our product we want to take all the risk and let you try us out without worrying about spending your hard earned money and seeing no results.

This bed bug spray simply WORKS and now it can be your secret weapon in this war against bed bugs. But more than that, it will be your last line of defense in case bed bugs ever return to your home so you can rest assured your home is protected and taken care of.

Read enough & ready to order SayByeBugs?
Order SayByeBugs